[FOR IMMEDIATE RELEASE]
Singapore, 23 March 2016 – Digital-creative agency noisycrayons has inked a creative partnership with content marketplace Bolt to offer an innovative solution for brands to tell beautiful stories to better engage with their customers.
At Sandbox™ by noisycrayons and Bolt, both which are Singapore-based, brands can attain a new level of customer learning by engaging with consumers by means of gamified user interactions and storytelling.
The layered processes of gamification means that businesses can meet consumer's needs on various levels, thus cultivating stronger brand affinity, positive brand association and greater agency to help spread the brand's messages and values.
This is complemented with great storytelling, and businesses can also tap on experienced content creators on Bolt's network, to better create stories to engage customers.
To start, businesses can visit sandbox.noisycrayons.com to get some creative ideas.
Said noisycrayons' CEO Stefan Lim: "We are in a constant deep-think to develop solutions to help brands influence consumer behaviour. Storytelling allows us to do that gradually and subtly. Gamification, on the other hand, allows us to immerse consumers in an experience that is immediately gratifying and to which we incentivise for behaviour in a scalable manner."
"Tapping into progressive platforms developed by Bolt and noisycrayons, we are able to make use of the strengths of both to influence consumer decisions and behaviour."
An affiliate company of SPH Magazines, noisycrayons has developed more than 500 gamification campaigns for renowned brands such as L'Oreal Singapore, Japan National Tourism Board, Singapore Press Holdings, Capitamalls Asia, Kimberly Clark and Toshiba.
Bolt, which has powered content for organisations such as Forbes, CNN, and Infocomm Investments, has been featured by The Straits Times as one of the eight startups to watch in 2016. Its platform enables businesses to discover and collaborate with experienced content creators across various specialisations in the Asia-Pacific region.
Bolt's co-founder and former Business Times journalist, Chan Yi Wen, who was recently featured in the inaugural Forbes 30 Under 30 2016 Asia: Media, Marketing & Advertising, said: "More businesses are starting to realise the value of content marketing, of sharing their core values through stories to better engage with their customers. After all, stories are something that even a digital ad-blocker can't filter out.
"But many of these businesses lack the know-how of being a content producer. With that in mind, Bolt provides them with tools to become their own media company."
For more information about Sandbox, visit: sandbox.noisycrayons.com
---
ISSUED BY NOISY CRAYONS PTE LTD. AND BOLT MEDIA PTE LTD
Co. Regn No.: 201132994D & 201528593H
---
About noisycrayons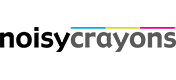 Noisycrayons, an affiliate company of SPH Magazines, is a digital-creative agency that helps brands build meaningful digital connections with passionate consumers. The team strategises storyboards and concepts to help brands make friends with their target audience. They deliver word-of-mouth digital marketing programmes through a consumer-centric approach focused on influencer activation, big idea creation, creative communication and emerging-media application deployment. Also awarded Finalist at Agency of the Year – Marketing.
About Bolt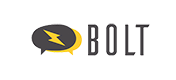 Bolt helps businesses tell great stories to drive sales. Its platform enables businesses and agencies to discover and collaborate with experienced content creators in Asia-Pacific. Helmed by ex-Business Times journalist Chan Yi Wen, Bolt has been featured by The Straits Times as one of the eight startups to watch in 2016 and is a member of SPH Plug & Play, a tech media accelerator.
For more information, please contact: